Who We Are
SchoTest: An initiative of S.J.J. Solutions Pvt. Ltd. is here to fulfil its social responsibility towards the society. We dream to revolutionize the educational system of this era by unleashing the creative potential of the students and help them advance in the educational realm.

SchoTest was founded by Lalit Kumar on 5th August 2018 and includes a team of designers, internet and media veterans who share a passion of bringing the best of Educational Experiences to all the stakeholders of the education. Be it schools, teachers, parents, students, everyone can make use of the SchoTest platform in sorting out the problems they face in the contemporary world.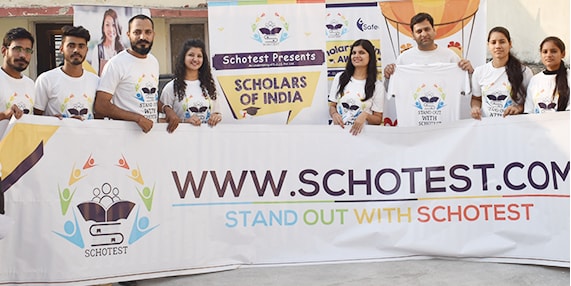 What We Do
SchoTest equips parents and students with National School Index to assess, compare, evaluate and choose the best school in their vicinity on various parameters such as students' performance, teaching-learning standards, infrastructure, services and so on.

We help institutions to establish a conducive environment that enables students to create, develop and implement new and innovative ideas that will allow them to flourish and grow. We support you to have the best technology and teaching methods to outperform in the field of education. SchoTest has everything that a school needs; we provide expert solutions for database management, website, software support and all other academic services. With a wide range of professionals from different fields of education, SchoTest gives an opportunity for schools to enhance teaching-learning methods, performance of students and to infuse new and innovative classroom technologies.