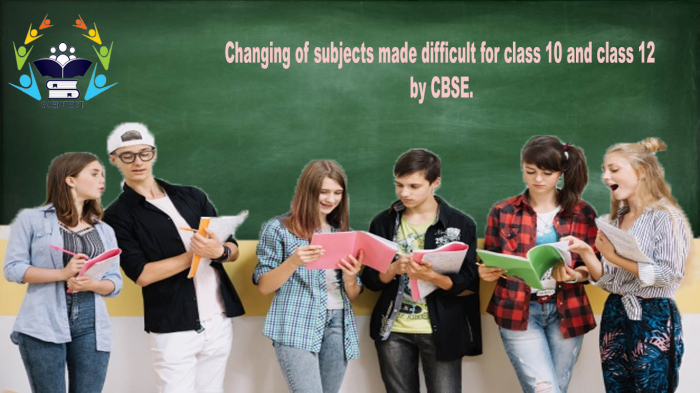 Changing of subjects made difficult for class 10 and class 12 by CBSE
31-07-2019 15:02:00
Central Board of Secondary Education (CBSE) has toughened the procedure of changing subjects in class 10 and class 12 in all the schools affiliated to it. They have asked the schools not to entertain any request for the same on account of parents or students. For it, the board has framed Standard Operating Procedures for the schools to deal with subject change for class 10 and 12.
This has been done keeping in mind that the results of class 10 and class 12 are based on an internal assessment of the students. As class 10 and class 12 are a two-year course, changing the subject in mid-way would only prop up difficulties for the students. 
However, if the students or the parents provide a genuine reason for the change of the subject, then the schools would have to analyse whether the request can be fulfilled by the schools depending on the performance of the student and the ability to cope up with the new subjects. Schools also need to consider whether the new subject requested is available in the school. Further, they have to compile all such requests and send to regional offices of CBSE. CBSE will then inspect such requests and if in case it is found that instructions have not been followed, it will reject the request for which school shall be responsible.