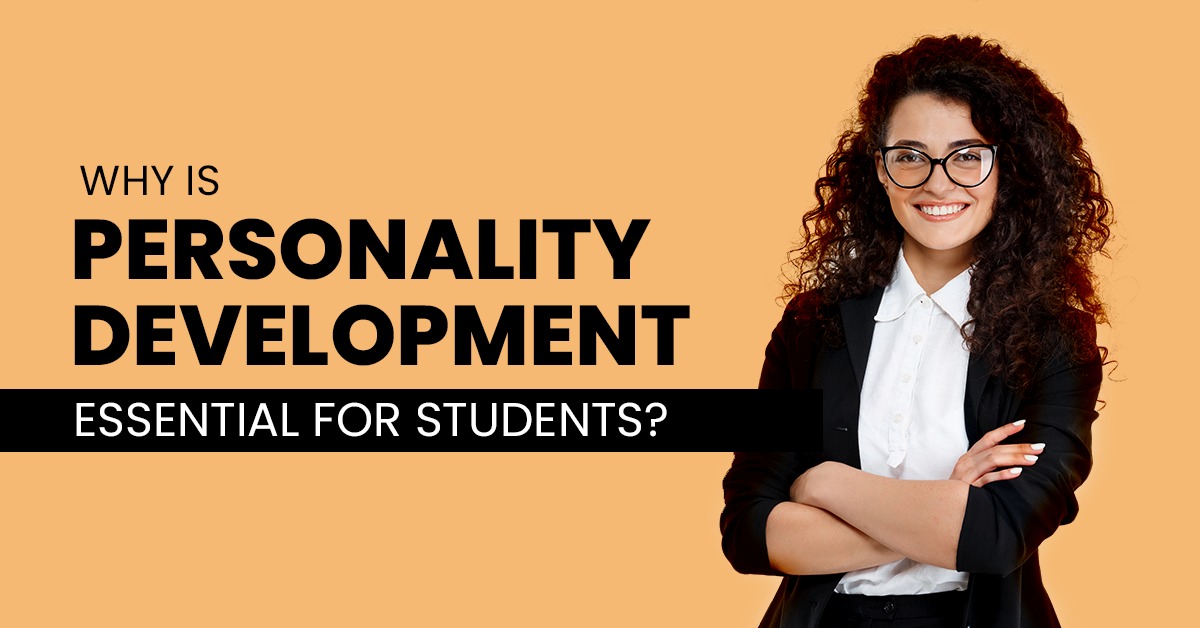 Personality Development Of Students
08-10-2022 12:51:48
Personality development
The personality of a student influences not only their future professional achievement but also their overall perspective towards life. Students should cultivate an outgoing and impressive personality that will not only improve their academic performance but will also increase their chances of success in life.
Boosts Confidence
With a strong personality comes a strong sense of self-confidence. Confidence is crucial for a student while taking significant life decisions. Students must groom themselves to become strong and confident beings. Confidence for a student is a weapon, and hence they should develop enough confidence to say what is right and apologize when they're wrong. Furthermore, if the student wishes to pursue further education later in life, he or she will benefit greatly when they hold a strong personality. It will enable them to face any difficult circumstance with ease and balance, as well as to conduct a steady discussion with anyone without feeling scared or anxious.
Enhances Communication Skills
The improvement of communication skills is given a lot of weight and significance when it comes to a student's personality development. These abilities are necessary for personal and professional growth and later – success. Your ability to communicate verbally and in writing emphasizes your ability to develop your personality and character. It is a process that requires time and practice, and teachers have a huge part to play in honing the ability of a student.
Career Growth
Personal development helps you become a more confident and mature professional, two attributes that are critical for career growth. It makes you confident and ascertained even when things aren't going well. Hence, self-improvement or personality development is critical since it not only prepares you for the now but also for the future. Individuals who can contribute not only in their area of expertise or interest but also in other areas are more likely to be promoted quickly and achieve significant career growth.